There are three ways to record employee daily in/out time:
Import raw data file to timesheet from your attendance machine (eg: punch card system or fingerprint system)
Let employee fill in their own timesheet in ESS
Let employee punch in/out in ESS
To activate ESS punching function,
Go to Attendance -> Roster -> Active "Enable ESS Punching?"
Then, punch in/out function will be displayed in ESS dashboard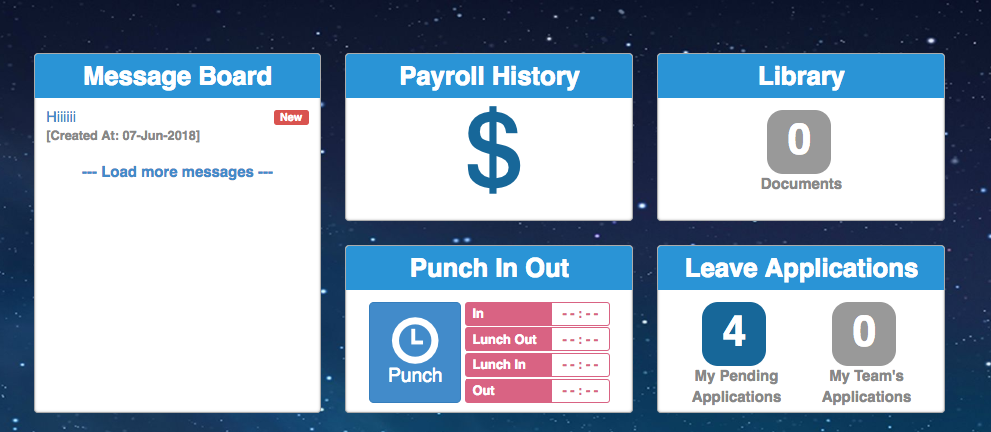 If you want this function to be hidden, simply inactive the setting "Enable ESS Punching?" in the roster.