Why set up the Supervisor Group?
Sometimes, you may set up special leave types that have alternative approvers with other leave types. Then the function Supervisor Group would be useful.
Supervisor Group can be defined at Direct Department Level or Placement Level, and it will overwrite the original approver setting. Depending on your actual case to see how to configure approvers for staff. Please contact us if you need the Supervisor Group function.
You can find the Supervisor Group function in the placement profile(Placement Level)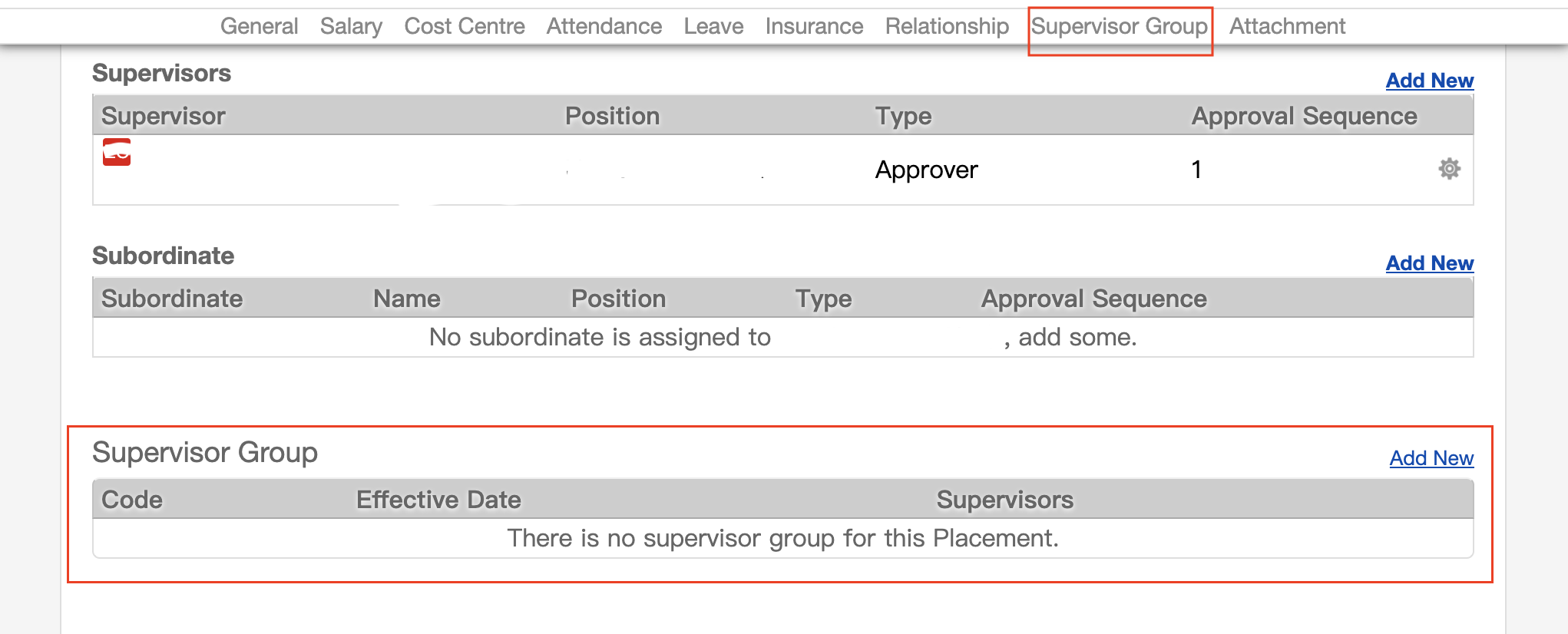 or Master Data->Organization(Direct Department Level).

How to set up the Supervisor Group?
1. Set a "Default" Supervisor Group which is the approval chain for your original approver setting. When the system cannot "match" the alternative supervisor group, it will use the default one.

2. Then you can set the approval chain for special leave types, e.g "WFH" as the Supervisor Group(the code should be the same as the leave type code). The approval chain of WFH would be separated from other leave types and follow the approval sequence you have set in the WFH Supervisor Group. If you want NPL also has a different approval chain, you can create a Supervisor Group using the code NPL.
​​
​You can export the file and import the Supervisor Group to the system(you can delete the unused excel sheet and only remain the sheet for Supervisor Group).
But you can only add new Supervisor Group but cannot delete the existing records by importing. You can take a look at the following support article for importing data to the system.
Tips for updating the data through Excel import

After setting the Supervisor Group, the original setting of Leave Approver in the Relationship-Supervisor would become invalid. (Other relationship e.g Roster Manager is valid). You need to delete the leave approver in the Relationship. To delete the approver in batch, you can export the file and go to Supervisor and put "Y" in the delete column. You can copy the approval sequence to Supervisor Group before deleting them.